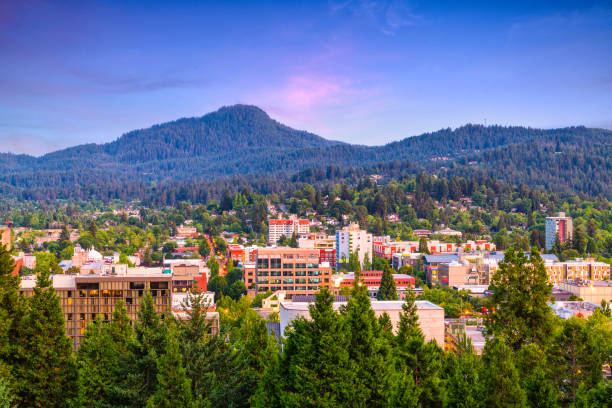 Locally Owned and Customer Driven
Maverick Hardware is a locally owned company based in Eugene, Oregon. Since April 2001, we have been providing top-notch service to each and every customer that walks in our door.
We do more than simply offer quality products with competitive pricing. We are also capable of making quick personalized decisions because our staff is local, involved and on-site.

We are not hampered by corporate suits or influenced by a board of directors. We are large enough to be competitive and influential in the market, but not so big that we lose sight of the importance of the customer. Your call will not be greeted with pre-recorded messages, nor will your time be wasted in a maze of phone options. Rather all the Maverick staff is trained to help you directly. We have product specialists, technical advisors and full access to a nearly unlimited pool of product information. Maybe most importantly we enjoy what we do, take pride in our work and look forward to sharing our enthusiasm with you.
Maverick Hardware sells everything but the wood! You will find slides, hinges, decorative hardware, sandpaper, screws, cabinet and organizational products, closet accessories and many more items that will make each project easy and perfect.
High quality cabinets deserve high quality products from a high quality company. We are here to help keep your dream kitchen functioning for years to come with high quality cabinet supplies. It doesn't matter if you are building a kitchen, bathroom, or you're remodeling, you can find everything you need at Maverick Hardware.
We have a daily delivery territory that goes up and down the I-5 corridor, as well as the Bend area. If we can't deliver to you, we are happy to ship our products your way.
Please stop by and visit our showroom, we promise that you will not be disappointed in the quantity and quality of the decorative hardware we have on display.
We look forward to serving all your cabinet hardware needs!
-Maverick Hardware

©2006-2023 Maverick Hardware.
All Rights Reserved.
Maverick Hardware Inc. 2610 Roosevelt Blvd, Eugene OR 97402
541.688.1878 - fax 541.688.1993 - email us